DEKOLI at Fiber Optic Communication Europe
---
The European Optical Fiber Communication Exhibition has been held for 42 years. It is the largest optical fiber communication exhibition in Europe and has absolute influence in the optical communication industry in Europe. Exhibitors can be the first to see the latest products developed in the industry. The exhibition combines the European Optoelectronic Communication Symposium every year to expand the exhibition scale and industry influence. In the past 10 years, this seminar has published more than 4,000 research reports on the optoelectronic communication industry. Exhibitors can get in touch with buyers and business partners from home and abroad at this exhibition, so as to discuss, evaluate and make purchase decisions together. As a stage to comprehensively display the latest products and development trends of the optical fiber communication industry, ECOC is the main entrance to the favorable European market, and also provides a unique opportunity to develop the potential markets of Southern Europe and Mediterranean countries.
Wuxi Dekeli Optoelectronics (Booth No. 113), in addition to displaying various industry-leading erbium-doped fiber amplifiers, subsystem products and optical device components, also focused on displaying a full range of 100G products.
The products exhibited this time include wireless, access, bearer network, and data center applications. 100G CFP2 ER4, 100G CFP ZR4, 100G QSFP28 LR4 dual rate, SFP28 and other products were displayed.
Dekeli is the first supplier in China to provide 100G 40km solutions and products, and has already mass-produced. With its excellent product performance and low power consumption, it provides strong technical support for the development of MAN and DCI 100G equipment .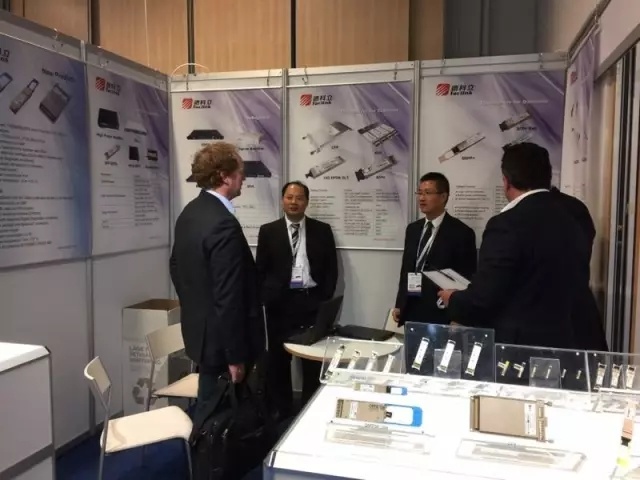 ---